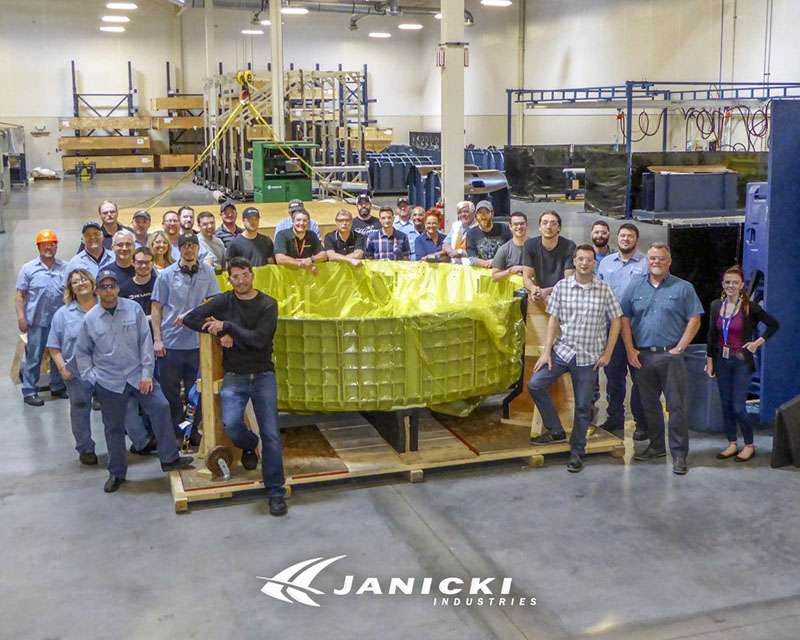 About Us
PRIVATELY OWNED | ENGINEERING | MANUFACTURING | COMPOSITES METALS | LARGE-SCALE | HIGH-PRECISION | PARTS | TOOLS | PROTOTYPES
Janicki is a privately owned Engineering and Manufacturing company, specializing in advance composite materials and exotic metals, with large-scale facilities and high precision equipment that produces parts and tools for a myriad of industries.
Janicki designs and builds high-precision parts and tooling for aerospace, marine, energy, space, military, transportation and architecture customers. We specialize in composite materials and exotic metals. Our R&D lab continuously pushes the boundaries of composite fabrication materials and techniques. Customer-needs drive this process. Our proprietary 5-axis CNC machines are unrivaled in scale and precision, with machining envelopes up to 100 feet in length. A full-service engineering company, we specialize in large complex projects with demanding timelines. Using SAP enterprise project management software, we provide customers real-time information regarding project resources, timelines and costs.
Janicki Industries' History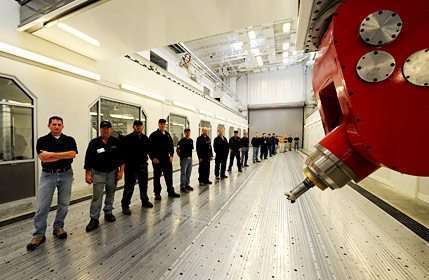 Founded as Janicki Machine Design in 1993 by Peter and Susan Janicki, the company's first innovation was to introduce machined composites to the marine manufacturing industry. Peter Janicki's marine molds were significantly less expensive and faster to produce than the hand lay-up techniques used at the time. Janicki Industries has grown by expanding these composite fabrication and CNC machining capabilities to aerospace, transportation and wind energy markets.
Janicki's proprietary 5-axis mills are specifically designed to handle complex, large-scale high-precision projects. The company's R&D lab continually raises the bar by introducing new composite fabrication materials and techniques. Using experience gained by servicing multiple industries, Janicki applies advanced composite technology to solve any part and tooling problem. The company's proven ability to innovate in response to customer needs is one of our core capabilities.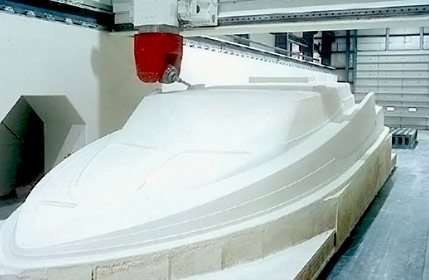 Today Peter Janicki and his brother John Janicki (President of Janicki) lead a talented team of engineers with advanced degrees in mechanical engineering, electrical engineering, industrial design, computer science and chemistry. Production staff is trained and committed to only the highest level of quality at every step. Sophisticated enterprise-wide software system from SAP integrates our business information from sales, to project management, through design and manufacturing, including supplier management and customer support. This ensures that each job is delivered on-time and on-budget. Every step is transparent to the customer in real-time. Employees at Janicki use state-of-the-art composite fabrication processes and precision machining to solve the most demanding engineering and manufacturing challenges for our customers.
The future holds great promise for Janicki's continued growth as the demand for strong lightweight materials continues to expand. Whether developing prototype wind blades for green energy companies, or partnering with NASA to create the next generation of manned space vehicles, Janicki continues to push the boundaries of large-scale, precision technical engineering, composite manufacturing and machining in response to customer needs.
---
Key Personnel
Peter Janicki — Founder & CEO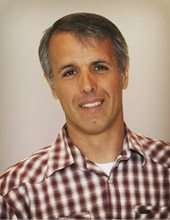 Peter Janicki founded Janicki Machine Design with his wife Susan Janicki in 1993, intending to develop, produce and sell sophisticated computer-driven precision milling machines. To demonstrate the capabilities of his first CNC mill, he took on a project with a key Northwest boat manufacturer. By creating a machined mold for the hull, he saved the customer over $300,000 and weeks of hand labor. Janicki's innovative machined-composite boat molds have since revolutionized the marine manufacturing industry.
With that demonstration project, Peter realized that fast, highly accurate CNC machining capabilities and composite fabrication could be offered to several growing markets. Aerospace, marine, space, defense and ground transportation industries were ready for large, strong, accurate patterns, molds, tools and prototype parts for boat hulls, airplane fuselages and wings, even parts for space ships. The company name was changed to Janicki Industries in 2001.
Under Peter's direction and vision Janicki Industries has become a global supplier of precision-machined metal and composite tooling. Peter's dedication to perfection has kept company milling technology at state-of-the-art levels with Janicki's proprietary 5-axis machines. These machines are among the largest and most precise in the world, with accuracy of ± .003" over a 100 foot long milling envelope.
Peter Janicki's pioneering spirit continues to push the Janicki team to take on the most demanding engineering challenges. His core belief is that with intelligence and drive, teams can accomplish anything they can imagine. Solving seemingly impossible engineering problems for customers is Peter's daily mission.
Prior to founding Janicki Industries, Peter was lead design engineer for Electro Impact, Inc. of Seattle, WA. E.I. designed large CNC machines for riveting and assembling aircraft wings and Spars. A native of Skagit County, Peter grew up participating in his family's successful logging business. Peter earned his B.S. in Civil Engineering from the University of Notre Dame. His Masters in Mechanical Engineering is from the University of Washington. He is an advisor to the UW Engineering Department.
John Janicki — President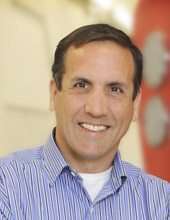 John Janicki is President of Janicki Industries. John has been actively involved in Janicki since its early days. John officially became Vice President of Sales for the company in 1994. He was appointed President in 2008 and is responsible for all Janicki operations including engineering, production, sales and marketing and administration. John has maintained direct involvement in Janicki's aerospace and defense sales activities.
John Janicki holds a Bachelors Degree in Architecture from Notre Dame University. Prior to joining Janicki Industries, John owned Janicki Architects, a firm serving residential, commercial and development clients. John's experience managing large, complex, multi-million dollar projects has enabled Janicki to develop one of its core competencies: sophisticated project management.
John Janicki currently serves on the board of the Skagit County Public Facility District. This agency is responsible for funding and building an $18million performing arts center. During the early 1990's he served on Public Hospital District #304's board of directors. He is active in the Sedro-Woolley Chapter of Rotary International.
---
Community Involvement
Community involvement is linked to the Janicki family's long history in Skagit County. The Janicki family manages multiple businesses in the Skagit Valley including Janicki Industries,  Janicki Logging and Construction, and Sedron Technologies. The family and its businesses are active volunteers and supporters of local programs such as Habitat for Humanity, United Way, Boy Scouts of America, Sedro-Woolley Community Troop Support, area schools, Soroptimist International and Rotary.
---
Environmental Policy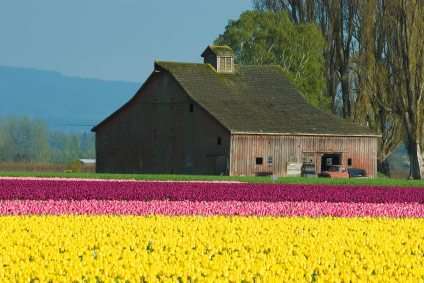 Janicki  is dedicated to reducing the company's environmental footprint. Our approach is continual improvement to save water, reduce waste, air emissions, noise and material consumption while expanding our production capabilities. Our Environmental Management System is fully compliant with applicable laws and regulations.
Janicki has taken a proactive approach to reducing impacts on neighbors and facility communities. Trees and concrete sound walls are in place to reduce noise impacts. Landscaping at all facilities uses native plants in order to reduce water consumption and lessen the need for petrochemical fertilizers. All buildings are equipped with vent stacks with debris filters and silencers. State-of-the-art dust and ventilation systems are installed in our CNC mills. This allows us to collect dust and re-circulate internal air, leaving fewer opportunities for nuisance odor problems or accidental fume release.
Our Hamilton facilities have numerous green building features. Skylights and clerestory windows add natural light and significantly reduce energy requirements. Automatic zone dimmers respond to human activity, providing lighting on an as-needed basis. Sophisticated air conditioning systems screen out dust and odors, allowing re-use of internal air. This provides heating and cooling energy savings, as well, since conditioned air does not leave the building. Specialized fixtures reduce water consumption throughout the facility. Janicki is actively involved in helping to restore Muddy Creek, a salmon spawning creek that runs through the property.
Our Hazardous Material Program is fully compliant with all environmental regulations pertaining to composite manufacturing. A trained Spill Response Team stands ready to respond in the unlikely event of hazardous material spills.
Innovative engineering and efficient management of Janicki resources are key tools as we pursue continual improvement in environmental stewardship.