Janicki Industries is a privately owned Engineering and Manufacturing company, specializing in advance composite materials and exotic metals, with large-scale facilities and high precision equipment that produces parts and tools for a myriad of industries.
Janicki Industries designs and builds high-precision parts and tooling for aerospace, marine, energy, space, military, transportation and architecture customers. We specialize in composite materials and exotic metals. Our R&D lab continuously pushes the boundaries of composite fabrication materials and techniques. Customer-needs drive this process. Our proprietary 5-axis CNC machines are unrivaled in scale and precision, with machining envelopes up to 100 feet in length. A full-service engineering company, we specialize in large complex projects with demanding timelines. Using SAP enterprise project management software, we provide customers real-time information regarding project resources, timelines and costs.
Janicki Industries' History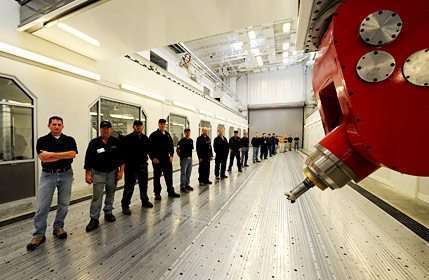 Founded as Janicki Machine Design in 1993 by Peter and Susan Janicki, the company's first innovation was to introduce machined composites to the marine manufacturing industry. Peter Janicki's marine molds were significantly less expensive and faster to produce than the hand lay-up techniques used at the time. Janicki Industries has grown by expanding these composite fabrication and CNC machining capabilities to aerospace, transportation and wind energy markets.
JI's proprietary 5-axis mills are specifically designed to handle complex, large-scale high-precision projects. The company's R&D lab continually raises the bar by introducing new composite fabrication materials and techniques. Using experience gained by servicing multiple industries, Janicki Industries applies advanced composite technology to solve any part and tooling problem. The company's proven ability to innovate in response to customer needs is one of our core capabilities.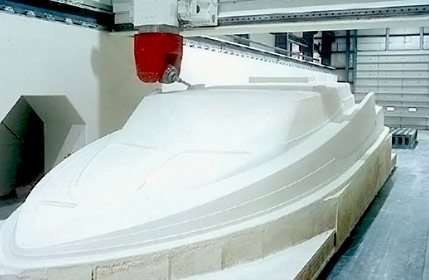 Today Peter Janicki and his brother John Janicki (President of JI) lead a talented team of engineers with advanced degrees in mechanical engineering, electrical engineering, industrial design, computer science and chemistry. Production staff is trained and committed to only the highest level of quality at every step. Sophisticated enterprise-wide software system from SAP integrates our business information from sales, to project management, through design and manufacturing, including supplier management and customer support. This ensures that each job is delivered on-time and on-budget. Every step is transparent to the customer in real-time. Employees at Janicki Industries use state-of-the-art composite fabrication processes and precision machining to solve the most demanding engineering and manufacturing challenges for our customers.
The future holds great promise for Janicki Industries' continued growth as the demand for strong lightweight materials continues to expand. Whether developing prototype wind blades for green energy companies, or partnering with NASA to create the next generation of manned space vehicles, Janicki Industries continues to push the boundaries of large-scale, precision technical engineering, composite manufacturing and machining in response to customer needs.
---
Key Personnel
Peter Janicki — Founder & CEO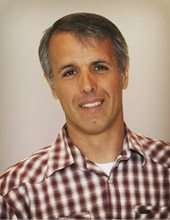 Peter Janicki founded Janicki Machine Design with his wife Susan Janicki in 1993, intending to develop, produce and sell sophisticated computer-driven precision milling machines. To demonstrate the capabilities of his first CNC mill, he took on a project with a key Northwest boat manufacturer. By creating a machined mold for the hull, he saved the customer over $300,000 and weeks of hand labor. Janicki Industries' innovative machined-composite boat molds have since revolutionized the marine manufacturing industry.
With that demonstration project, Peter realized that fast, highly accurate CNC machining capabilities and composite fabrication could be offered to several growing markets. Aerospace, marine, space, defense and ground transportation industries were ready for large, strong, accurate patterns, molds, tools and prototype parts for boat hulls, airplane fuselages and wings, even parts for space ships. The company name was changed to Janicki Industries in 2001.
Under Peter's direction and vision Janicki Industries has become a global supplier of precision-machined metal and composite tooling. Peter's dedication to perfection has kept company milling technology at state-of-the-art levels with JI's proprietary 5-axis machines. These machines are among the largest and most precise in the world, with accuracy of ± .003" over a 100 foot long milling envelope.
Peter Janicki's pioneering spirit continues to push the Janicki team to take on the most demanding engineering challenges. His core belief is that with intelligence and drive, teams can accomplish anything they can imagine. Solving seemingly impossible engineering problems for customers is Peter's daily mission.
Prior to founding Janicki Industries, Peter was lead design engineer for Electro Impact, Inc. of Seattle, WA. E.I. designed large CNC machines for riveting and assembling aircraft wings and Spars. A native of Skagit County, Peter grew up participating in his family's successful logging business. Peter earned his B.S. in Civil Engineering from the University of Notre Dame. His Masters in Mechanical Engineering is from the University of Washington. He is an advisor to the UW Engineering Department.
John Janicki — President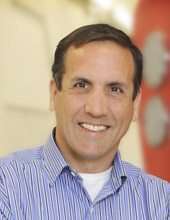 John Janicki is President of Janicki Industries. John Janicki has been actively involved in Janicki Industries since its early days. John officially became Vice President of Sales for the company in 1994. He was appointed President in 2008 and is responsible for all JI operations including engineering, production, sales and marketing and administration. John has maintained direct involvement in JI's aerospace and defense sales activities.
John Janicki holds a Bachelors Degree in Architecture from Notre Dame University. Prior to joining Janicki Industries, John owned Janicki Architects, a firm serving residential, commercial and development clients. John's experience managing large, complex, multi-million dollar projects has enabled JI to develop one of its core competencies: sophisticated project management.
John Janicki currently serves on the board of the Skagit County Public Facility District. This agency is responsible for funding and building an $18million performing arts center. During the early 1990's he served on Public Hospital District #304's board of directors. He is active in the Sedro-Woolley Chapter of Rotary International.
Mike Turner — Chief Financial Officer & Treasurer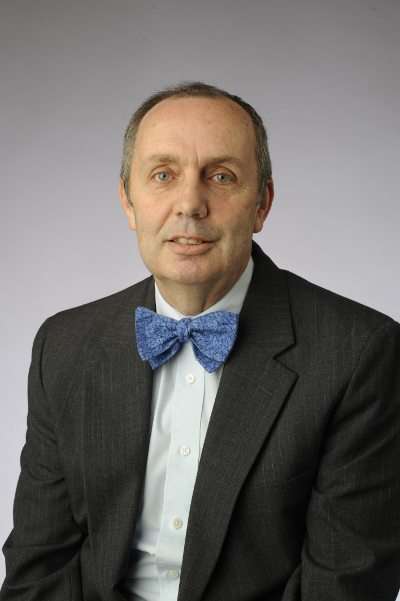 Mike Turner was appointed Chief Financial Officer in 2014 after our former CFO, Lisa Janicki was elected to Skagit County Commissioner. Mike oversees all JI accounting practices including the accounting department, preparing budgets and financial reports, and directing tax and audit functions. He works with Peter Janicki, John Janicki and the board of directors to develop the company's long term financial strategy. Prior to his appointment as CFO, Mike worked as Controller and then Chief Accounting Officer at Janicki Industries since 2003. Prior to that he worked as Controller/Treasurer at Seattle Aero (world-wide distributor of aerospace hardware), Vice President, Finance at Interface Management Systems (provider of data processing and programming services) and Group Controller at Optical Radiation Corp (manufacturer of products across many industries including military sales). Mike received his degrees from Chaffey College in Accounting & Mathematics in 1976.
Mike currently serves as Treasurer of Mount Baker Council of the Boy Scouts of America since 2004 and Board Member of Washington State Health Insurance Pool (WSHIP) since 2012.

William "Brian" Holmes – Vice President Business Development and Research & Development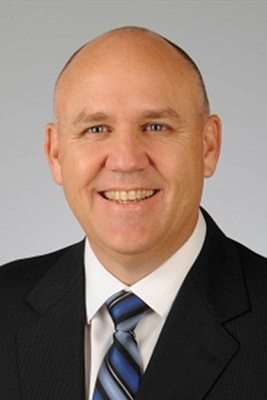 Education
B.S. Mechanical Engineering – Texas A&M University
Minor in Physics – Sam Houston State University
Responsibilities
Janicki Industries since 2004. William "Brian" Holmes has 30 years of aerospace management, engineering, analysis, design, fabrication, tooling, and production experience. Brian is currently the Vice President Aerospace, Vice President R&D, and Director of Sales Support at Janicki Industries. He leads the Commercial Aerospace Parts effort, Commercial Aerospace Tooling effort, Company R&D efforts, Commercial Aerospace Standard Products development, Company wide Sales Administration policies, and serves on the Executive Team.
Experience
During his career he has worked as a direct, contractor, and independent business owner for companies such as Boeing, McDonald Douglas, Northrop, Bombardier, Embraer, Heath-Techna/Hexcel, IQA Inc, PDS, and Janicki Industries. Major program involvement includes A320/340/350/380, B777X, B787-747-767-757-737-727, Boeing R&D NAPD efforts, B2 Bomber, C17 Transport, CS100, E-Series, F22 Fighter, JSF Fighter, MD11, PW engines, Apache and Comanche helicopters.

Rich McCabe – Vice President Military Programs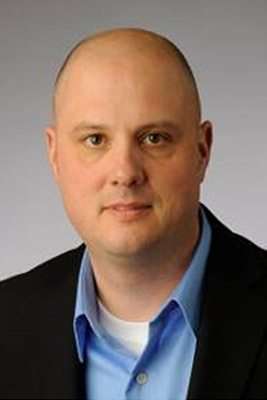 Education
B.S. Manufacturing Engineering Technology – Western Washington University
Responsibilities
Janicki Industries, since 1998: Responsible for business development and sales in Space and Military markets. Mr. McCabe is accountable for both Military Sales and Program Management, and ensuring the Sales and Program teams are working with Janicki customers to deliver high quality products, on schedule, at a competitive price. He is focused on delivering the right product, with great customer service, to ensure market growth.
Experience
16+ years with Janicki formerly as VP Engineering and Manufacturing, Program Manager, and Project Engineer. He was responsible to ensure that manufacturing capabilities, resources and equipment meet or exceeded customer requirements for cost, quality and responsiveness.
Rich has expertise in program management, lean manufacturing, product development, tool design, composite fabrication, machining, NC programming, CAD automation, and CAD modeling.

Andy Bridge – Vice President Industrial & Emergent Market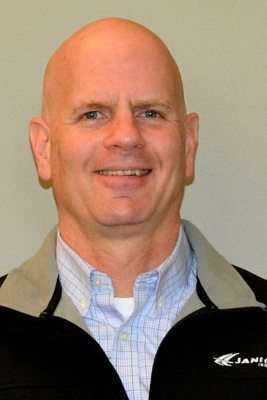 Education
Attended – James Madison University
Responsibilities
Responsible for Business Development, Sales, and Program Management to the Urban Air Mobility, Recreational Marine, Naval sector, Renewable Energy, Transportation, Architectural, and Infrastructure markets. I holistically combine market assessment, business case planning, and creative technical approaches directly associated with customer's latent needs to deliver terrific sales value. Agile Program Management approach streamlines project delivery with reduced overhead. Specialize in identifying cost effective solutions that contribute to customer's success in a schedule conscious, price sensitive, and quality environment.
Experience
Andy has 30+ years of experience in composites manufacturing including tooling design, material selection, and process engineering. His hands on experience includes wet lay-up, infusion, autoclave and OOA prepreg, bladder molding, compression molding, RTM, vacuum forming, rotational molding, and injection molding using thermosets, thermoplastics, and multiple types of reinforcements. He has also studied and implemented successful New Product Development strategies and has started and sold two sporting goods companies.
Jeffrey (Jeff) Steensland – Vice President of Commercial Aerospace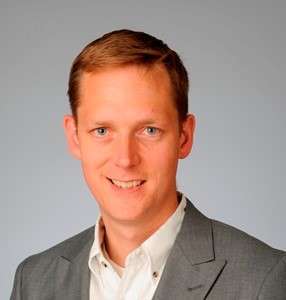 Education
B.S. Engineering Technology – Western Washington University
Responsibilities
Jeff leads the Commercial Aerospace Tooling, Project Management Policy, and Company-wide Sales Administration policies.
Experience
Janicki Industries since 2004. Jeff has 15 years of aerospace management, engineering, design, fabrication, tooling, and production experience. During his career at Janicki he has worked as the Manager of the R&D Lab, developing new technologies and materials. Jeff moved to Project Management with focus on complicated composite tooling. From Project Management he transitioned to Director of Composite Tooling, responsible for sales and project teams.
Justin Von Hagel – Vice President of Space and Commercial Parts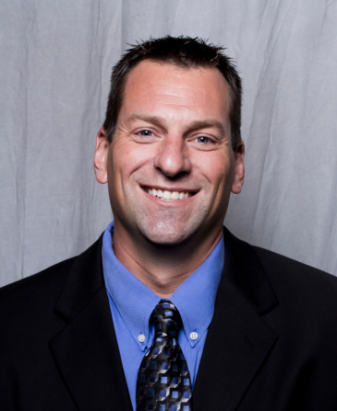 Education
MBA – Seattle University
B.S. Mechanical Engineering Technology – Eastern Washington University
Executive Management Training – Darden School of Business, University of Virginia
Responsibilities
Responsible for business development in the Space and fly-away aerospace parts production market.
Experience
Janicki Industries since 2011.  Prior to joining Janicki, Justin was Director of Engineering at Triumph Composite Systems in Spokane, WA, since 2005. While there he led the strategic and operational activities of the engineering division, as well as heading up business development for commercial aircraft programs. During his career, Justin has been involved in all aspects of aerospace from tooling, product design, program management, marketing, and senior management.
Robert Parsons – Vice President of Engineering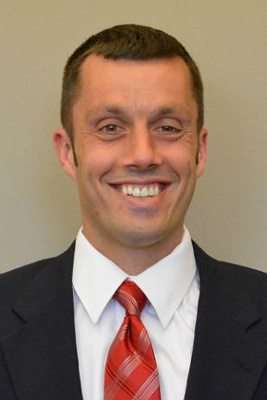 Education
B.S. Mechanical Engineering – Gonzaga University
Concentration in Entrepreneurial Leadership – Gonzaga University
Responsibilities
Responsible for all aspects of the design department. Ensures development and compliance of processes to industry and customer requirements. Oversees the training and development of new engineers. Facilitates the technical engineering development of projects to provide optimal solutions that balance all the customers' requirements.   Robert also manages the Automation Tooling Group and provides both lead sales and overall management.
Experience
Janicki Industries, since 2004, Robert has fulfilled numerous roles at Janicki Industries including project engineer, design lead and program manager. He focuses on all aspects of commercial and military aerospace including research and development, design, process integration and manufacturing.

Tim Babcock – Vice President, Operations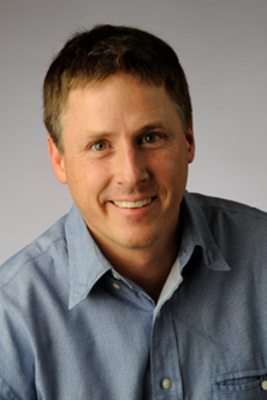 Responsibilities
Tim came to work at JI in 1998. He started working on the shop floor and worked his way up through the company's ranks. Tim is currently responsible for direction, strategy, planning and execution for the company's manufacturing operations. His responsibilities include; ensuring that manufacturing capabilities, resources and equipment meet or exceed customer requirements for cost, quality and responsiveness. Mr. Babcock works with program teams and sales to develop and manage budgets that are focused on product costs and margins. He ensures the optimal application of technology and resources meet customer requirements. Tim's focus is on hiring great people, putting the right teams in place, allowing them to excel and create an exceptional product.
Experience
Tim attended Skagit Valley College and the University of Washington. After attending the University of Washington, Tim played professional soccer and coached collegiate soccer. During that same time period, he worked at Skagit Valley College as an assistant to the Athletic Director. During conversations with Peter/John Janicki (1998) they indicated that they needed a "coach" at JI. Tim took the position and has never looked back.
Lou Daley – Vice President of Manufacturing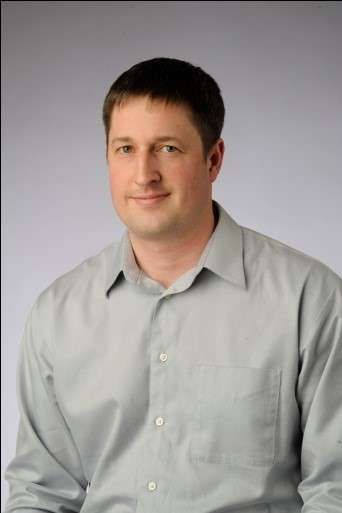 Education
B.S. Manufacturing Engineering Technology – Oregon Institute of Technology
US Army Machinist School, Aberdeen, MD
Responsibilities
Started at Janicki Industries in 2007.  Lou is responsible for managing the daily operations, scheduling, and resource performance for the manufacturing processes and facilities in Hamilton and Highway 20 locations.   This includes mills 5 and 6, composite fabrication, metrology, machine shop, welding and assembly resources.  Lou is also responsible for managing a group of process engineers that directly support production.
Experience
Lou has experience as a journeyman machinist, fabricator, producing complex power transmission components, metallurgical processing, and fabrication and machining of large weldments.
US Army – Machinist/Fabricator, Skagit Engineering Machinist/Fabricator,
Allied Systems Company – Machinist, CMM Operator, Manufacturing Engineer, Machining Manager
BAE Systems – Advanced Gun Systems Manufacturing Engineer for machining and assembly

Clint Devitt – Vice President GM Utah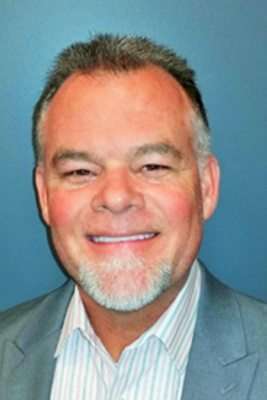 Education
B.S. Civil Engineering – Brigham Young University
Responsibilities
Janicki Industries, since 2015: Responsible for direction, strategy, planning and execution of sales and operations, including program management, engineering and administration for business in Utah. Lead the Utah site to become a global leader in high-tolerance machining of composite and metallic components for Military, Commercial and Space applications. Lead growth of Janicki Utah through achieving high standards of performance, meeting customer requirements and exceeding their expectations.
Experience
30 years in the Aerospace industry. Clint previously worked at ATK for over 25 years in various engineering, technical and program management roles and at various sites around the country. His early career included 5 years at Boeing Commercial Airplane Company in both composite and metallic airframe design and analysis. He has demonstrated successful technical and program leadership on development and production programs with both domestic and foreign customers.
---
Community Involvement
At Janicki Industries, community involvement is linked to the Janicki family's long history in Skagit County. The Janicki family manages multiple businesses in the Skagit Valley including Janicki Industries, Janicki Logging and Construction, and Janicki Energy. The family and its businesses are active volunteers and supporters of local programs such as Habitat for Humanity, United Way, Boy Scouts of America, Sedro-Woolley Community Troop Support, area schools, Soroptimist International and Rotary. Locating Janicki Industries' newest facility in the eastern part of the county was a conscious decision to create jobs and economic opportunities for the people living in that area.
---
Environmental Policy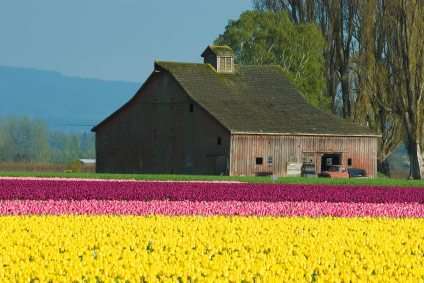 Janicki Industries is dedicated to reducing the company's environmental footprint. Our approach is continual improvement to save water, reduce waste, air emissions, noise and material consumption while expanding our production capabilities. Our Environmental Management System is fully compliant with applicable laws and regulations.
Janicki Industries has taken a proactive approach to reducing impacts on neighbors and facility communities. Trees and concrete sound walls are in place to reduce noise impacts. Landscaping at all facilities uses native plants in order to reduce water consumption and lessen the need for petrochemical fertilizers. All buildings are equipped with vent stacks with debris filters and silencers. State-of-the-art dust and ventilation systems are installed in our CNC mills. This allows us to collect dust and re-circulate internal air, leaving fewer opportunities for nuisance odor problems or accidental fume release.
The newest JI manufacturing building, at the Hamilton facility, has numerous green building features. Skylights and clerestory windows add natural light and significantly reduce energy requirements. Automatic zone dimmers respond to human activity, providing lighting on an as-needed basis. Sophisticated air conditioning systems screen out dust and odors, allowing re-use of internal air. This provides heating and cooling energy savings, as well, since conditioned air does not leave the building. Specialized fixtures reduce water consumption throughout the facility. On the Hamilton site, Janicki Industries is actively involved in helping to restore Muddy Creek, a salmon spawning creek that runs through the property. Our policy of using native plants at our facilities helps to create a zone of natural vegetation to protect the stream environment.
Our Hazardous Material Program is fully compliant with all environmental regulations pertaining to composite manufacturing. A trained Spill Response Team stands ready to respond in the unlikely event of hazardous material spills.
Innovative engineering and efficient management of JI resources are key tools as we pursue continual improvement in environmental stewardship.