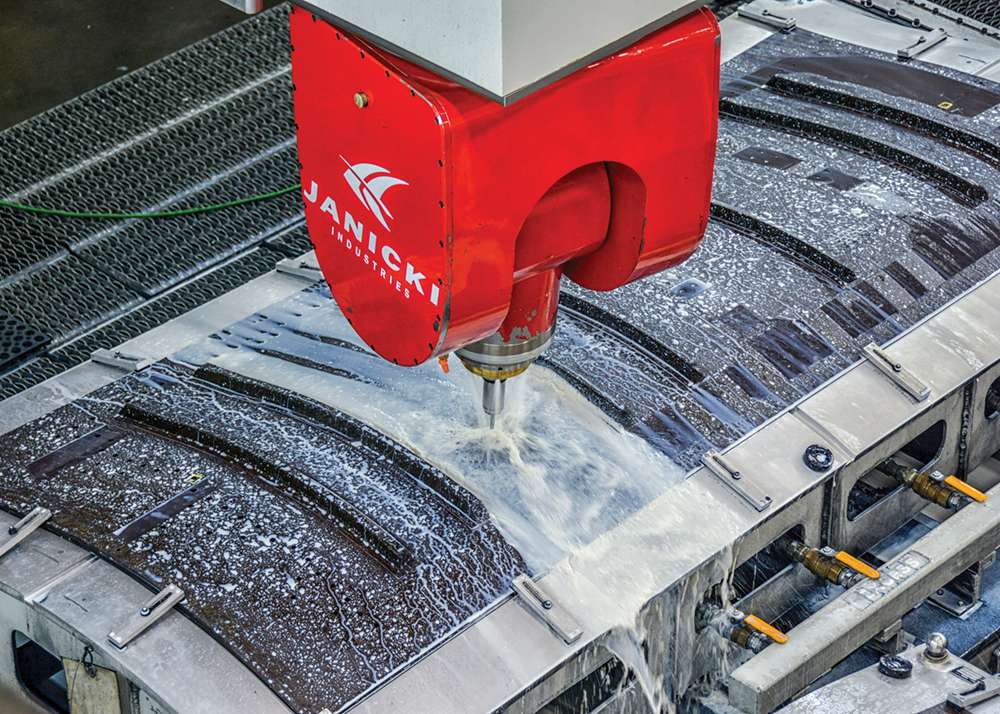 About Us
We Create Solutions
Janicki is a privately-owned engineering and manufacturing company with locations in Washington and Utah. We design and build tools, parts, prototypes and assemblies for a myriad of industries, including aerospace, defense, space, marine, architecture and more. We specialize in composite fabrication and precision machining, utilizing our proprietary 5-axis mills. 
With over 30 years of experience, we take pride in our customer service and produce high-quality work. We are fully integrated with the facilities, manpower and equipment for programs of any scope. Our engineering and production teams solve demanding challenges for our customers and are well-known for tackling large-scale, high-tolerance projects on tight deadlines.
Our History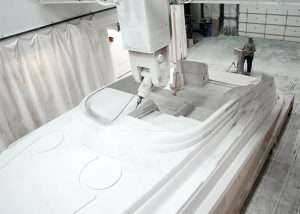 Janicki Machine Design, now known as Janicki, was founded in 1993 by the husband-and-wife team, Peter and Susan Janicki, in Sedro-Woolley, Washington. Peter's brother, John Janicki, joined the company in 1994 and serves as president.
Janicki originally built 5-axis computer-driven mills and intended to sell them to the marine industry. The CNC mills were designed to have large envelopes while being extremely precise, accounting for the curvature of the earth, and even minor shakes caused by trucks driving nearby.
Instead of selling the mills, boat builders hired the company to machine hull molds and plugs from putty. At the time, hulls were formed by hand labor, which slowed the pace of development. Janicki's 5-axis mills and material processes revolutionized the boat manufacturing industry by creating low-cost, precise and durable molds.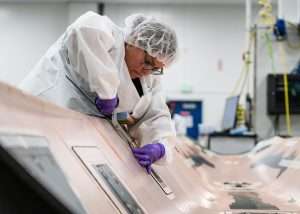 Janicki's innovative technology and attention to detail sparked the interest of the aerospace industry. The company was soon tasked with developing commercial aerospace tools. Through research and development, Janicki became an expert in composite fabrication and began manufacturing parts and prototypes for aerospace programs.
Janicki's vast capabilities opened doors to produce components for a variety of other industries. From yachts to fighter jets, wind energy blades to spaceships, Janicki has a diverse portfolio. Janicki's products and solutions can be found on land, sea, air and space and continue to push boundaries in response to customer needs.
Peter Janicki
Founder and CEO