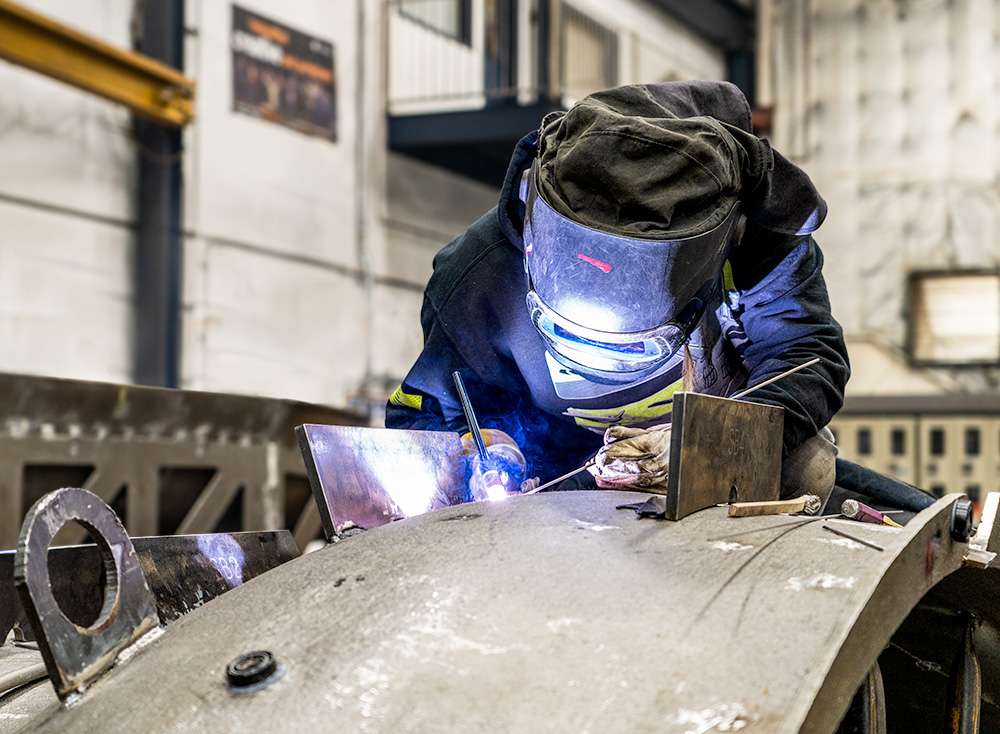 Metal Fabrication
Design, fabrication and testing of durable metal tooling
Depending on part production and cure pressure requirements, Janicki will design invar, steel or aluminum tooling to match the CTE's (Coefficient of Thermal Expansion) of your project. In addition to our composite tooling options, Janicki offers an array of standard metal tooling products which can be quickly produced to meet your schedule.
Engineering Design Capabilities for Metal Tooling
Janicki routinely performs the following services in-house for metal tooling:
CATIA V5 / Unigraphics NX
Metrology
Stress Analysis
Finite Element Modeling
Reverse Engineering
Large-scale capacities
3D Rapid Prototyping
Highly skilled workforce
Short turn-around projects
| | | |
| --- | --- | --- |
| Description | Typical Temp | Typical Cycles |
| Aluminum Lay-up Mold and Fixture | 250° | 250 |
| Invar Lay-up Mold and Fixture | 360° | 500 |
| Steel Lay-up Mold and Fixture | 250° | 250 |
Facilities and Equipment
Janicki's facilities are designed to be highly flexible, adapting to a variety of project types; from proto-types and models to high volume parts production. Our in-house state of the art equipment produces high quality, tight tolerance parts & tools.
High-Tolerance Welding Tables – Up to 16' x 70'
GTAW, GMAW, FCAW and SMAW Welding Machines
Alpha Laser Cladding System
(2) Large Waterjet Cutters – Up to 14' x 42'
5 Axis Plasma Cutter
500 Ton Press Brake w/ 12' Bed
1,000 Ton Ship Building Press – Forming to 3"
(9) Custom Built 5-Axis Mills – Up to 100' x 20'
Complete Machine Shop – 4 & 5 Axis Mills and Lathes
Tube and Pipe Pinch/Bend Machine
Metrology Laser Trackers and Faro Arm
Blast & Paint Booths—60'x16'x10'
Annealing Furnace – 24' x 72'
Autoclave – 50' Long x 12'