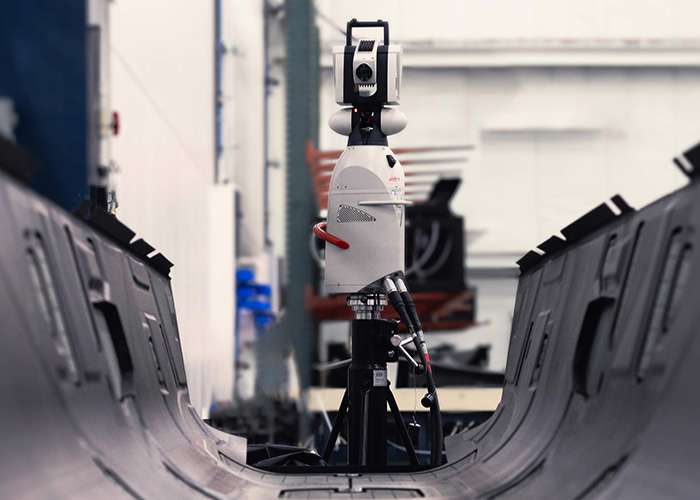 Metrology
General Capabilities
Digital metrology is deployed throughout activities and process value streams at Janicki to ensure:
In-Process and Plan Control

Parts Inspection

Final Assembly

Machine Accuracy
Inspection/Validation
Our technicians use the latest equipment and software technology to perform dimensional inspection on projects ranging from brackets and widgets to 100-foot-long layup surfaces, with measurement uncertainty starting at 0.0003in.
Be it First Article Inspection per AS9102, basic GD&T, or project-specific requirements, our experts will validate that your parts meet or exceed engineering requirements.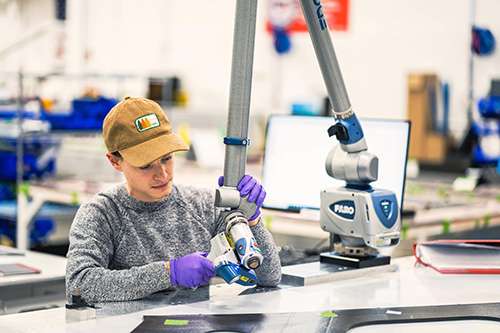 Tooling Assembly
Our assembly teams are experienced at setting high tolerance surface and hole positions on complicated large-scale assembly jigs and tooling.
Contract services are available to perform tooling assembly at your facility.
Software
Spatial Analyzer
Polyworks
Equipment
Washington
Leica AT901 LR
Leica AT960 MR
Leica AT960 LR
Leica AT401
Leica AS1 Scanner
Faro Vantage
API R-50
Hexagon Roamer R8 Arm
Faro Edge Arm
HandyScan Black
Keyence XM-5000
Utah
Leica AT960 LR
Leica AT960 MR
Leica AT402