Careers at Janicki Industries
Janicki Industries is a leading global supplier of composite parts, tools and prototypes for aerospace, defense, marine, wind energy and ground transportation industries. Our full service design-build engineering and manufacturing capabilities make us a one-stop shop for innovative solutions. We specialize in composites and exotic metals, and utilize several large 5-axis NC milling machines.
JI offers a dynamic, fast-paced work environment. We provide a competitive compensation package including paid holidays, vacation, health benefits and a 401(k) plan. We are committed to safety in the workplace, an offer of employment is subject to passing a drug screen and background check. Janicki Industries is an EEO/AA/M/F/Disabled/Veteran/Drug Free Employer.
---

Reasonable Accommodations for Applicants with Disabilities
As an Equal Opportunity Employer, Janicki Industries is committed to providing reasonable accommodations to applicants with disabilities. If you are interested in applying for employment with Janicki Industries and need special assistance or an accommodation to use our website, please contact us by email or phone.
Email: Request assistance by emailing hr@janicki.com .
Phone: Request assistance by calling 888-856-5143
When contacting us, please provide your contact information and state the nature of your accessibility issue. We will only respond to inquiries concerning requests for reasonable accommodations.
---
Culture and Values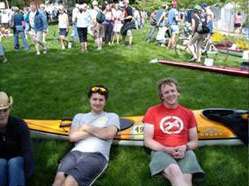 Janicki Industries' work culture rewards creative problem-solving and responsiveness to customer needs. We focus on innovation and continual improvement to offer new solutions to customer challenges. As a team, we thrive on change, so adaptability and a can-do approach are core cultural values. At Janicki, we are persistent, hard working and honest in our business dealings.
---

A Great Place to Live
The company is located in Skagit (pro: skăj΄ĭt) County, Washington, at the foothills of the North Cascade Mountain Range. Our peaceful rural setting offers employees a country lifestyle, access to fresh locally-grown food, beautiful surroundings and quick access to outdoor recreation of all kinds.
---
STEM Network
Located in Sedro-Woolley, Janicki Industries provides challenging and rewarding careers for employees with a strong background in Science, Technology, Engineering and Mathematics (STEM).  A majority of Janicki Industries' employees benefit from communities with schools committed to strong foundational learning in STEM.    A strong emphasis on STEM Curriculum at the earliest stages of education through high school and beyond is critical to employee success in technology-based companies.     Janicki Industries is proud to be a strong supporter of Sedro-Woolley Schools as a member to Sedro-Woolley STEM Network. http://www.sedro-woolleystem.com/