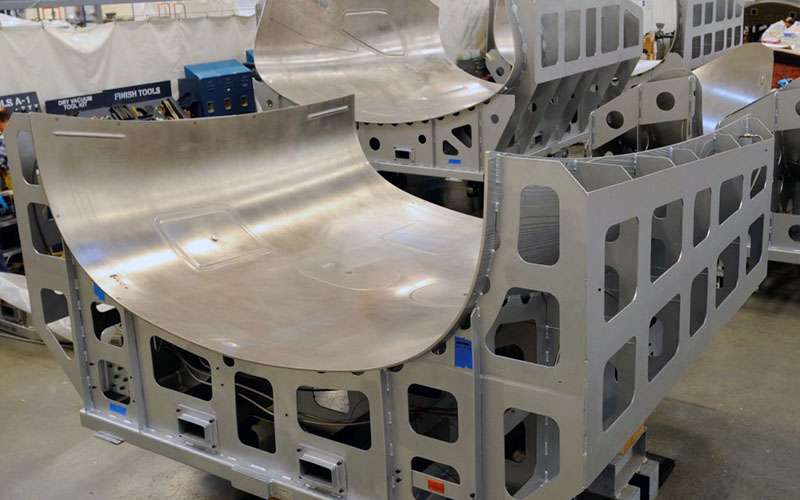 Metal Tooling
DURABLE, HIGH CYCLES, INVAR, STEEL, ALUMINUM
Janicki Industries metal tools are your solution if your project requires high production runs or high pressure curing.  Using metals selected to match the CTE's of your project, we will fabricate long-lasting hard tooling. Our large-scale facility and high-precision mills can handle metal tools up to 100 ft x 20 ft x 8 ft.
Invar, Steel, Aluminum are all a Janicki core capability.  These tools can be produced quickly for you because the face sheets and frames are made simultaneously.  Our experienced process engineering team can adjust CTE's of these tools to specific needs.
Janicki's resident engineering staff support unique designs to customer specifications. We utilize CATIA V5 and NX CAD/CAM system integrated with our SAP ERP system.
And our in-house research and development lab can simulate tool longevity, using thermal mass analysis, differential scanning calorimetric and heat deflection tests for customers.
Metal Tooling Equipment
Our metal fabrication facilities include state of the art
equipment to produce tight tolerance, large tools.
Fabrication equipment includes:
Large Water Jet: 14' x 42'
500T Press Brake
1000 ton Ship Building Press
Multiple High-Tolerance Welding Tables (16ft x 70ft)
Alpha Laser weld system
Annealing Furnace – 24ft wide x 12ft tall x 72ft long
Variety of CNC 4 and 5-axis mills and lathes
Leica laser trackers
Faro Arm
50' long x 12' diameter Autoclave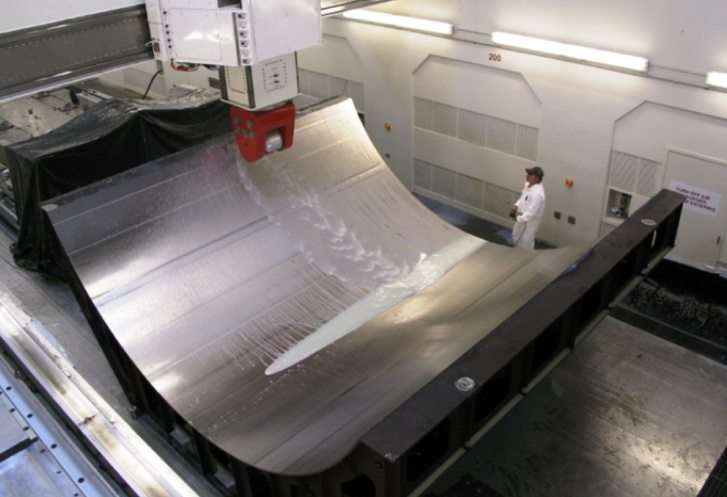 Metal Tooling Process Capabilities
Janicki routinely performs the following services in-house for metal tooling:
Cutting / Weld Prep
Forming
Weld Fab (TIG, MIG, Hot Tip TIG)
Annealing / Stress Relief
Machining
Sandblast / Paint
Surface Finishing / Benching
Assembly
Metrology Inspection
Repair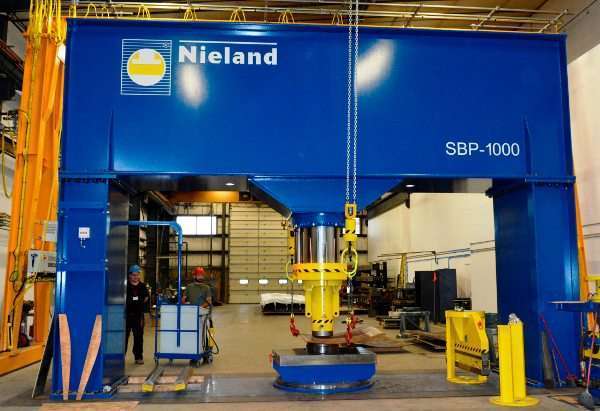 Welding
In support of Janicki's Tooling competency we employ many certified welders for a variety of welding specifications including:
AWS Specification D1.1, D1.2 and D17.1 (Aerospace)
ASME Pressure Vessel Code (Section IX)
A variety of Military Standards
Gas Tungsten Arc Welding
Gas metal Arc Welding
Flux Cored Arc Welding
Shielded Metal Arc Welding
Janicki has over:
1,500 qualified weld procedures/specifications
employs 3 CWI (Certified Weld Inspectors)
5 CDIs/QC1 Qualified Welding Inspectors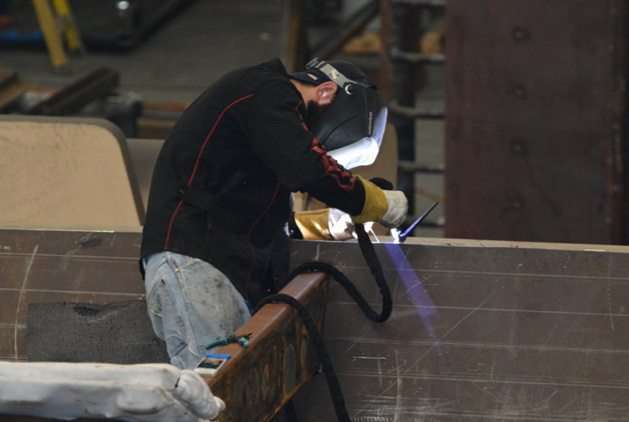 Metal tools and parts
For high pressure, high volume processes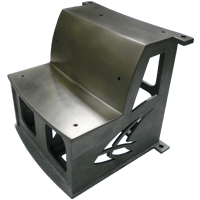 Composite Cauls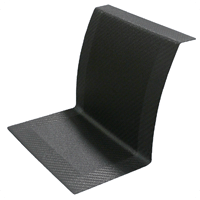 Use Temperature: RT, 250° F, & 350° F
Materials: Carbon, Fiberglass, and Hybrid's
Processing: Infused or Pre-Preg
Mastering: Cast off low temp patterns and post cured. Or, optional high temp imide based composite caul systems produced from high temp composite or steel molds.
Finish: Machined; 32 rms typical, as high as 8 rms