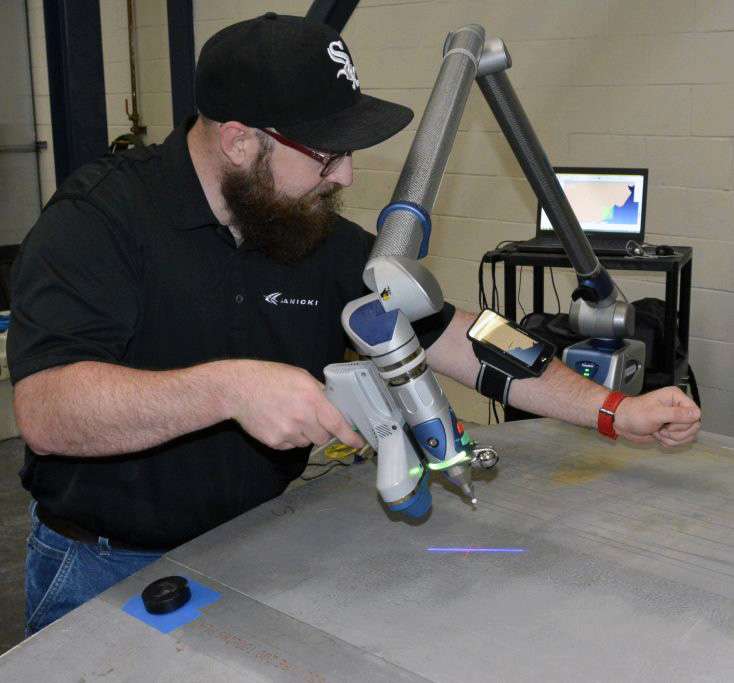 Engineering Services
JANICKI'S SKILLED ENGINEERS ARE ABLE TO MEET YOUR MOST COMPLEX DESIGN CHALLENGES
Janicki engineers deliver quality engineering solutions that focus on the customer's needs and overall product value. They have vast knowledge of design and fabrication using composites and metallic materials. Our engineers design both tools and parts for an array of different industries. With this combination of deep skills and broad customer base, our engineers are able to provide fast turn-around for tool and part designs that meet manufacturing requirements. Janicki engineers help customers move quickly from proof of concept, through tool and part design and into volume productions.
---
SERVICES
Full Service; Stand Alone; Engineering
Collaborative Design with Customers

Tooling
Fly Away Parts
Prototypes

Stress Analysis
Project Specific R&D
Material Selection
Reverse Engineering
Factory Integration
Process Development
Automation
TECHNOLOGY
CAD (Computer Aided Design)
Stress Analysis

Elfini
Nastran & Patran
Hypersizer
MathCAD
SimDesigner

Configuration Control (AS9100D/ISO 9001:2015)

SAP-PDM and ECTR
Customer Conformance including ENOVIA and SmarTeam
INDUSTRIES
Aerospace
Marine
Space
Military
Wind Energy
Architecture
Transportation
---
Experienced Engineers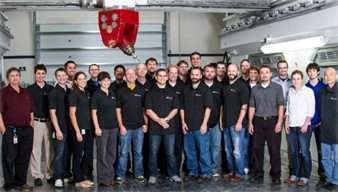 With over 120+ engineers, many with advanced degrees, Janicki brings the knowledge and skills to satisfy any customer's demands. Janicki's focus on continued development of engineer's expertise enables us to stay on the leading edge of technology. Whether you need a quick turnaround prototype or a complete production tooling system, Janicki Industries is your one-stop shop. Engineers at Janicki work on many unique and varied projects and have developed skills on multiple product types and composite systems. Our engineers have backgrounds in aeronautics, mechanical and electrical systems and automation. We employee several Professional Engineers (PE) in Washington, Utah, and South Carolina.
Talented Engineer

---
Engineering Solutions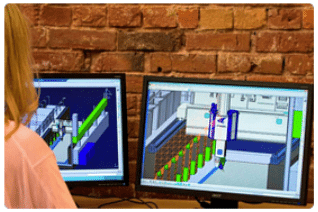 Focused on delivering high quality and innovative engineering solutions, Janicki engineers use their creativity and CAE tools to craft solutions for intricate problems. This group has the capabilities and knowledge to tackle any project from the complete design of 5-axis gantry milling machines, to 60-foot interchangeable wing tooling, to Easter Island replica statues.
Janicki will adapt our processes to synchronize with the customer's while conforming to industry accepted standards. Our depth of experience allows us to meet all of our customer's requirements while quickly and efficiently creating models and drawings in CATIA and NX.

We will help find ways to reduce costs, improve product performance, optimize material properties, all while providing a quick turn around.
---
Stress Analysis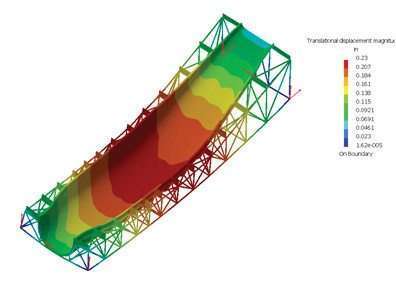 Janicki's stress analysts have performed FEM analysis on models with over 1 million elements which included linear and nonlinear load cases. The team has experience with CATIA, Elfini, Sim Designer, Nastran/Patran, MathCAD, and Hypersizer. Whether you need a quick safety check for a part, or a complete stress report, with PE stamp, Janicki's team can deliver.
---
Certified Design Process
Utilizing SAP as our PLM system gives our team the ability to track a model's changes and revisions. The design schedule is linked to production, so schedules are consistently up to date. This provides insight to the manufacturing floor, allowing Janicki personnel to continue to increase productivity all the way down the line.