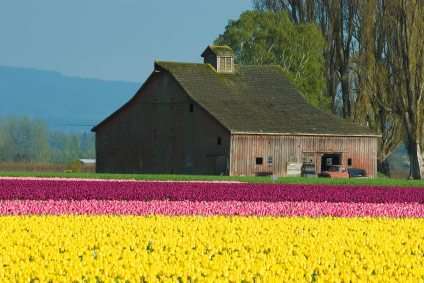 Our approach is continual improvement to save water, reduce waste, air emissions, noise and material consumption while expanding our production capabilities. Our Environmental Management System is fully compliant with applicable laws and regulations.
Janicki Industries has taken a proactive approach to reducing impacts on neighbors and facility communities. Trees and concrete sound walls are in place to reduce noise impacts. Landscaping at all facilities uses native plants in order to reduce water consumption and lesson the need for petrochemical fertilizers. All buildings are equipped with vent stacks with debris filters and silencers. State-of-the-art dust and ventilation systems are installed in our CNC mills. This allows us to collect dust and re-circulate internal air, leaving fewer opportunities for nuisance odor problems or accidental fume release.
The newest JI manufacturing building, at the Hamilton facility, has numerous green building features. Skylights and clerestory windows add natural light and significantly reduce energy requirements. Automatic zone dimmers respond to human activity, providing lighting on an as-needed basis. Sophisticated air conditioning systems screen out dust and odors, allowing re-use of internal air. This provides heating and cooling energy savings, as well, since conditioned air does not leave the building. Specialized fixtures reduce water consumption throughout the facility. On the Hamilton site, Janicki Industries is actively involved in helping to restore Muddy Creek, a salmon spawning creek that runs through the property. Our policy of using native plants at our facilities helps to create a zone of natural vegetation to protect the stream environment.
Our Hazardous Material Program is fully compliant with all environmental regulations pertaining to composite manufacturing. A trained Spill Response Team stands ready to respond in the unlikely event of hazardous material spills.
Innovative engineering and efficient management of JI resources are key tools as we pursue continual improvement in environmental stewardship.