(June 8, 2023 – HAMILTON, WA) – Building 10 (B10) is Janicki's newest aerospace manufacturing and assembly facility in Hamilton, Washington. The 188,000-square-foot facility is currently under construction and will be one of the country's largest mass timber buildings.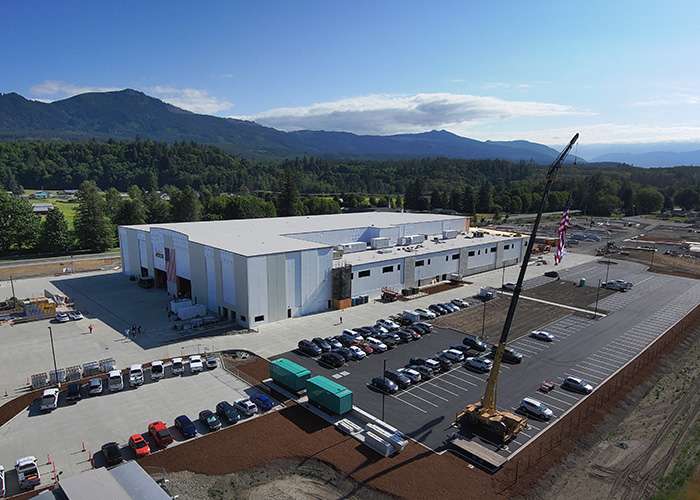 On Friday, June 2, Janicki held an open house at B10. Over three hundred architectural, construction, engineering, logging, mass timber and other industry professionals from across the country attended the event, touring the facility and learning more about its construction through presentations.
The event kicked off with an overview presentation by John Janicki, president of Janicki. John introduced the project team and discussed the building's purpose, design, cost and schedule. John shared that over 9000 cubic yards of gravel, 8,600 cubic yards of concrete and 10,000 trees are being used to construct B10.
Representatives from Vaagen Timbers, B10's mass timber supplier, followed John's presentation. Tasha Luu, project manager, outlined their involvement in the project, what went well, and what could be improved next time.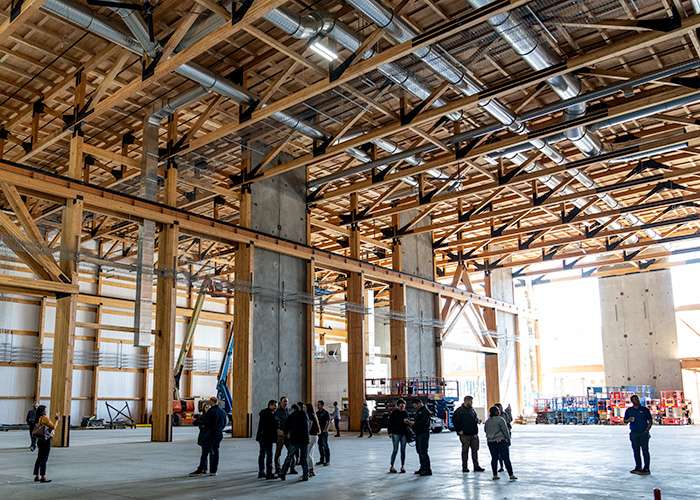 Russ Vaagen, chief executive officer, then spoke about sustainability. He explained that 285 acres of overstocked, fire-prone Washington forest was thinned to support the B10 project and how utilizing mass timber in construction can help reduce catastrophic wildfires.
Public Lands Commissioner Hilary Franz continued the forest health topic. She discussed current plans and goals for forest management and wildfire resources in Washington state. The commissioner encouraged professionals to consider using mass timber in their projects to support the reduction of wildfires.
The final presentation was given by Jordan Janicki, principal structural engineer at DCG/Watershed. Jordan supplied technical details about the design constraints and challenges, construction types and overall support system for the building.
The event closed with a catered lunch and open building tours.
"Building 10 is a beautiful and unique building that we are very excited about," said John Janicki. "I am thankful to all of our business partners, contractors and employees working on B10."
Janicki will host an open house for employees and their family members towards the end of June.